Buprenorphine Specialist: Choosing The Right Provider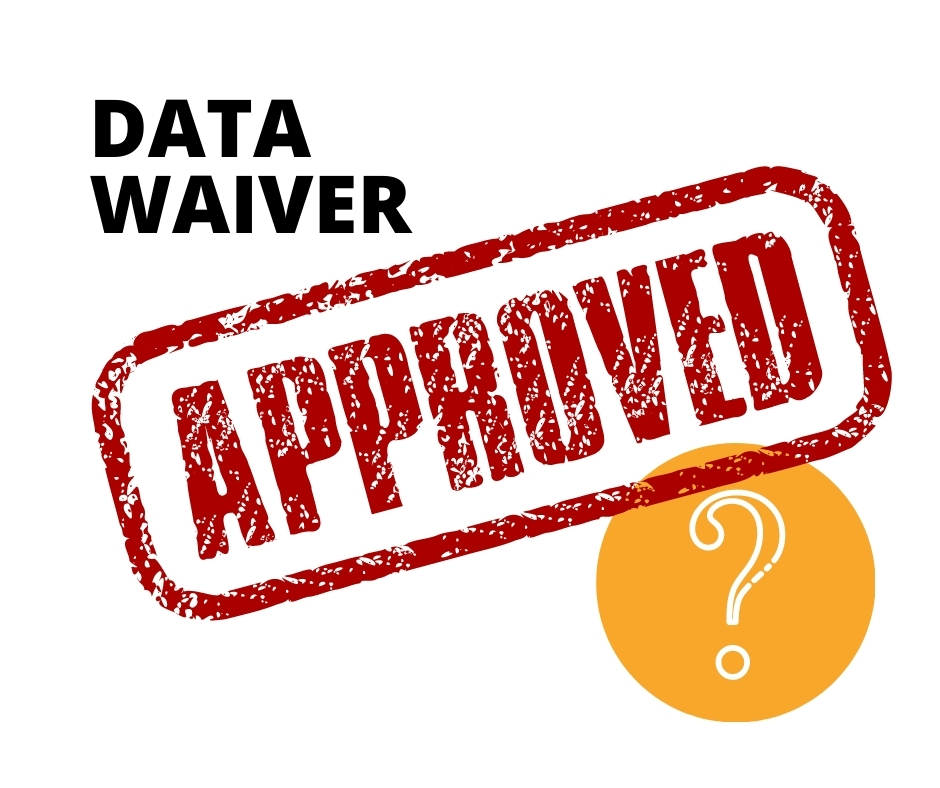 In an effort to increase access to opioid treatment, Congress passed section 1262 of The Consolidated Appropriations Act of 2023. This section removes the federal requirement for doctors to have a DATA Waiver in order to prescribe buprenorphine. Buprenorphine is a clinically proven medication used to treat opioid use disorder and is the main chemical in the commonly know medication Suboxone. This knew rule was passed in January of 2023 to address the ongoing opioid epidemic the country is currently facing. While expanding access to opioid treatment is important, we still must understand the importance of getting proper addiction treatment under the supervision of a buprenorphine specialist.
What Is The DATA Waiver?
A DATA (Drug Addiction Treatment Act) waiver, also know as an X waiver, is a special certification that allows qualified physicians in the United States to prescribe buprenorphine in an office based setting. Prior to the Drug Addiction Treatment Act of 2000, buprenorphine could only be prescribed in an Opioid Treatment Program (OTP). OTPs are highly regulated and structured programs the generally require most patients to get their medication in the clinic 6 days a week, no prescriptions written, and attend monthly counseling and medical provider appointments. OTPs are considered an addiction and buprenorphine specialist.
The purpose of the DATA waver was to expand access to medication assisted treatment for opioid addiction by increasing the amount of practitioners who can prescribe buprenorphine. Instead of only being able to use buprenorphine in an OTP, practitioners were able to get a DATA waiver through the DEA to prescribe buprenorphine in an office based setting. There are many more practitioners than there are OTPs, so this really increased access to opioid treatment using buprenorphine. Along with increasing access to this proven medication, office based treatment was much less rigid which allowed more compliance by patients.
How This Affects Buprenorphine Treatment Today
In order to be eligible for a DATA waiver, a practitioner had to meet certain qualifications such as obtaining the necessary training and certification. One had to be a physician that was registered with the DEA to dispense controlled substances as well as having a board certification in addiction psychiatry or a certification from the American Society of Addiction Medicine (ASAM). Having a DATA waiver meant you were highly qualified and experienced buprenorphine specialist, able to provide high quality treatment.
The knew ruling that allows buprenorphine treatment without obtaining an DATA waiver drastically increases access to opioid addiction treatment, but it does present potential concerns. Not all prescribers will be a buprenorphine specialist with the necessary knowledge and experience to properly treat opioid addiction. Opioid use disorder (OUD) is a complicated condition that presents dire consequences. With the increasing prevalence of extremely powerful synthetic opioids such as fentanyl, opioid overdoses are at record highs. Along with increased risk of overdose, fentanyl has lead to users with extremely high opioid tolerances, further complicating the treatment process. Now more than ever, experienced buprenorphine specialists are needed to combat the opioid epidemic. If you are struggling with addiction to fentanyl or any opioid, reach out to our clinic here. The ETANO Center specializes in fentanyl addiction treatment as well as all other opioids, utilizing 20 years of experience to provide the highest quality treatment possible.